By Charlie (Administration and Events)
On Monday 20th June, Alia College had it's Semester One Arts Night! This is a time for students across a range of art classes (Music, Drama, Art, Media) to showcase their work from Semester One.
Art pieces were displayed in the Art Room, showing students work from Semester One. This art from pieces from Junior, Senior and VCE Art classes. Year 11 Media video pieces by Alex and Mason were also shown.
Music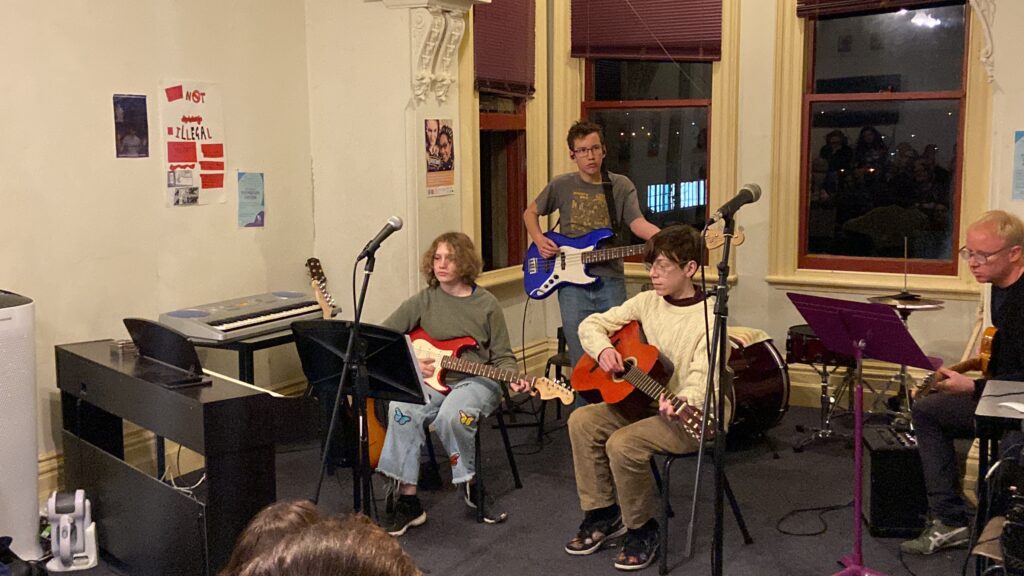 There were both class and solo music performances!
The Junior music class performed 'Wet Hands.' by C418, as well as a soundscape piece comprised of noises recorded from around Alia, called 'Alia – Dry Feet – Noises'.
The Senior Music class performed 'Tried and True' by Ween. The following senior students also performed solo pieces:
Luqmaan (Saxophone) – 'Mr P.C.' by John Coltrane
Ord (Bass Guitar) – 'These Four Walls' by Pretty Vicious
Prince (Voice) – 'The Ballad of Jane Doe' by Ride the Cyclone
Nico (Voice) – 'Talia' by Ride the Cyclone
Baz (Voice) – 'Skyfall' by Adele
VCE Music students Alex performed 'Queen's Gambit (Final Game)' by Carlos Rafael Rivera on Keyboard, and Kaiden performed 'Romance Anonimo' by Anonymous
Poetry Competition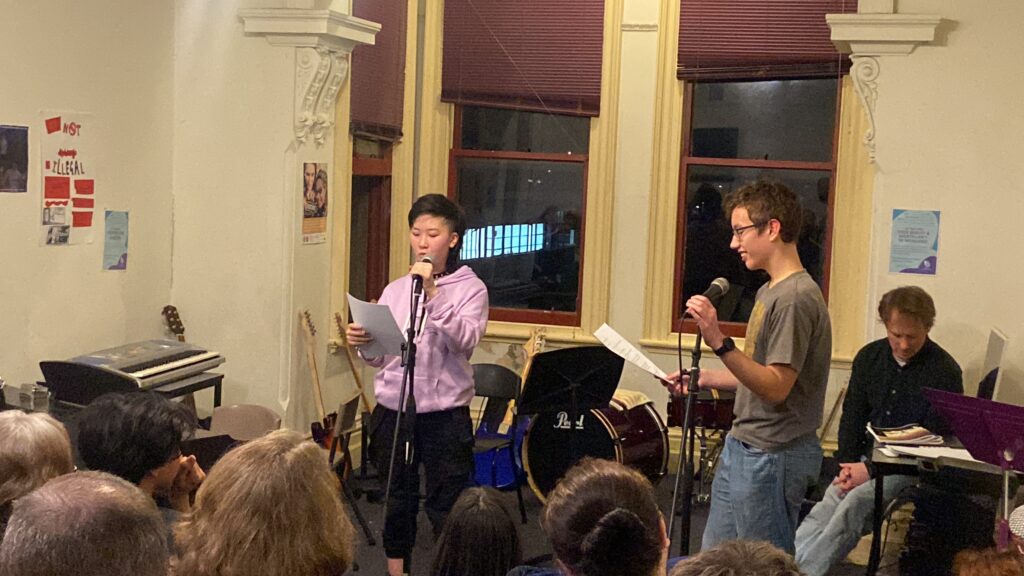 Throughout Term Two, the Junior English class had organised the annual Alia College Poetry Competition. Following the music performances, there were readings from the anthology. Blade and Greg (Year 8) hosted the readings, and announced the winners. Congratulations to April (Year 10) for 3rd place, Prince (Year 9) for 2nd place and Neveah (Year 9) for 1st place!