By April, Year 9
In Term 3 of 2022, the Seniors (Years 9 and 10) took off to Colac for three camp-filled, bush-trekking, pack-hauling days of fun!
Our camping ground is a chunk of wild land owned by our Principal, Bob Morgan. The landscape is amazing, as it's a very diverse environment of huge woods, wetlands, and rocky plains. Along with the great landscape, It's full of beautiful native insects and animals.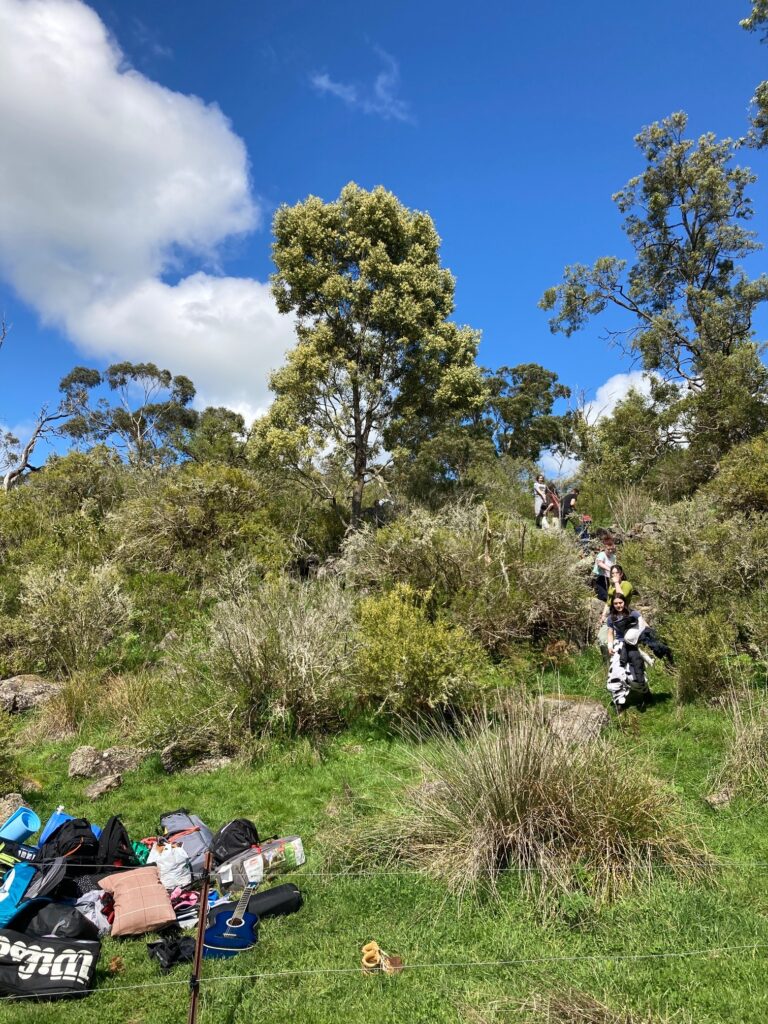 My favourite part about Colac is the time I get to spend getting to know my teachers and classmates. It's just such a valuable experience being able to spend a few days in the wilderness, soaking up the sun and campfire smoke with your friends!

Not only do our Colac camps offer incredible team building opportunities, but they offer valuable life skills. I'll never forget those icy mornings spent hiking with friends for firewood and trying to start a fire for the billionth time, playing hide and seek in the rain, and cooking delicious meals from scratch.
I highly recommend this experience to all students, and can't wait for the future camps!