Written by Chris Bates (Director, VCE Drama and Theatre Studies Teacher)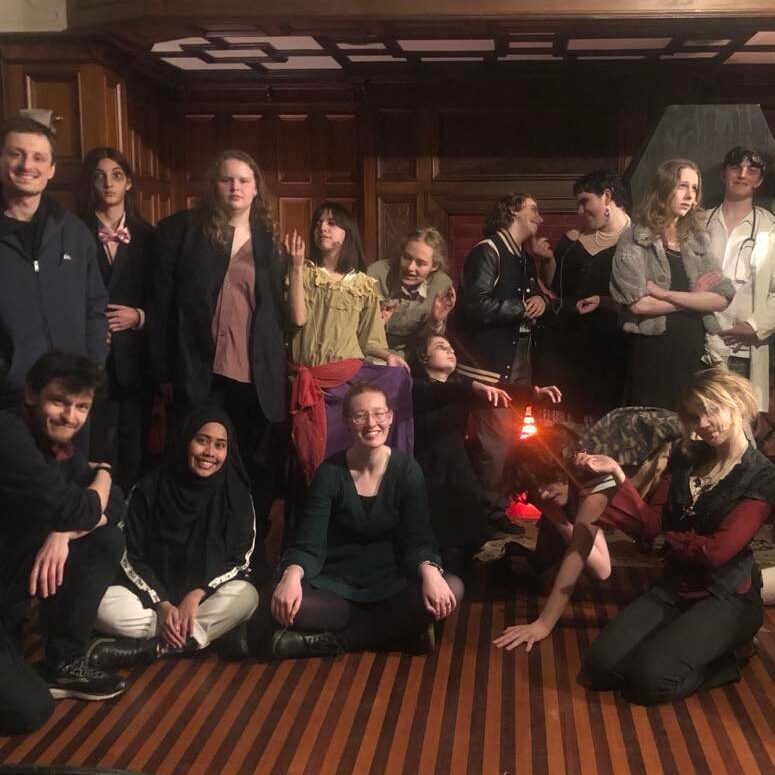 To close out Term 3 this year, Alia put on the first whole school musical in two years. This year, the students put their amazing efforts into a production of Sheldon Allman and Bob Pickett's 'I'm Sorry the Bridge is Out, You'll Have to Spend the Night'.
The comedy musical follows the innocent couple John David Wellgood (Ryn) and Mary Hellen Merryman (Rachel) as they spend a dark and stormy night in the castle of Dr. Frankenstein (Kip) where they encounter classic gothic horror characters including Igor (Krishna), Frankenstein's Monster (Angus), Count Dracula (Ash/Bunny), Countess Natasha (Quinn), Renfield (Nate), Mother Talbot (Emilia), Prince Rex (Kanha), Dr Nasser (Zara), The Mummy (Beau), zombies, grave robbers and a dancing dead body (Ord, Lucille, Em and Chip).
Behind the Scenes Photos
The audience was guided from room to room as the action unfolded in Alia as the setting for the castle. Families witnessed hilarious interactions between the characters as the students gave it their all, singing, dancing and dramatising the life lived in Dr. Frankenstein's castle.

The feedback from the night was overwhelmingly positive from the audience with many people wanting to see it twice. The huge team effort from students and staff as well as the tremendous support from families and friends allowed for a great sense of achievement to be felt for all cast and crew involved.