During Term 1, students were involved in many different activities around the school. Below is just a sneak peek of what the students got up to!
Chess Rocks (Rooks) – by Michael (Year 12)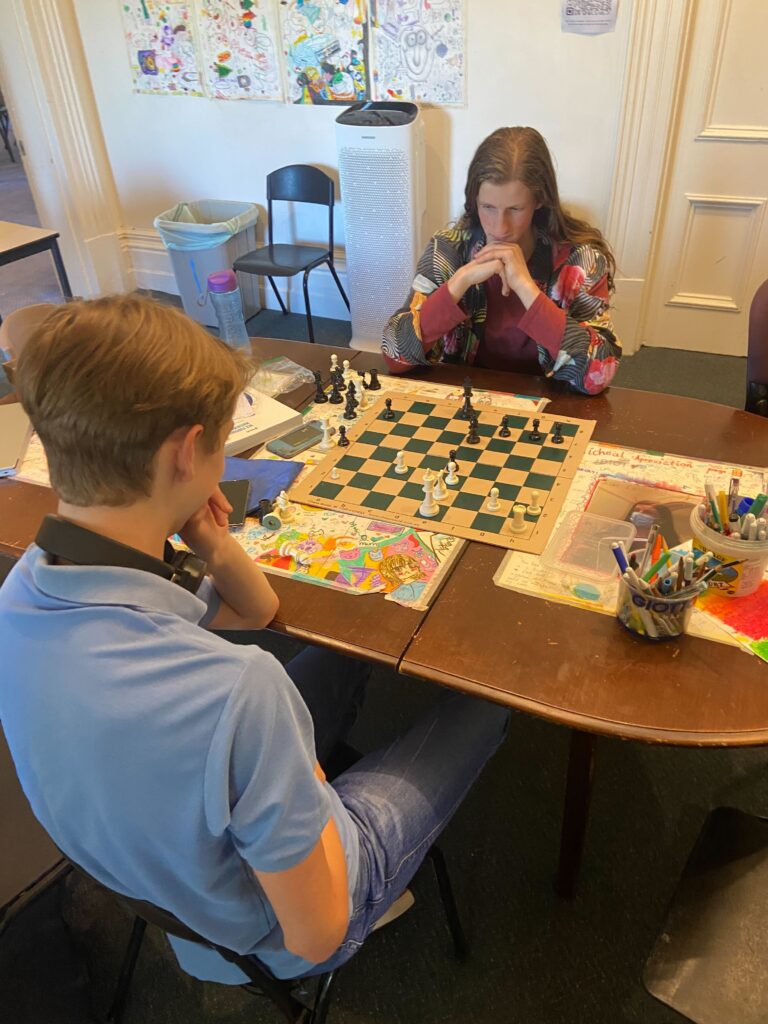 It was when 2020 was nearing its end… that we discovered it. For years, it had been packed away… untouched… unplayed. Dust blanketed the board, making the squares indistinguishable. For an eternity; wise old spiders had been the games only contender. But! That was all about to change… when we played Chess at Alia for the first time.
Because I damn loved the game! Within weeks, half the school was getting real intrigued by Chess, cause how couldn't you like the best board game ever invented?! Although, I am currently losing 7 to 10 against Year 11 Rin… so that's not ideal but that's okay because I'm beating my Literature teacher 8 to 0! I can't wait to play Chess at lunch today.

By Michael (Year 12)
Students in Theatre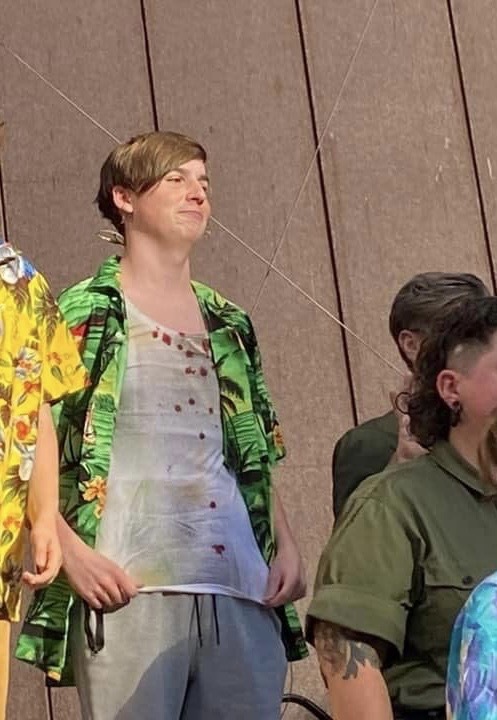 At the beginning of the year, Oscar (Year 11) was part of a production called A Resourceful Hero Struggling Against Incredible Odds. The play used verbatim text from 90s action films and is a simultaneous homage to and lambasting of Hollywood blockbusters. Since then, Oscar has been chosen to take part in another production. amazing job Oscar, and good luck in future performances!
Art at Alia
While studying at Alia, Vincent (2021 Graduate) created a website to help keep a chronicle and publish his work from his art studies.
Once I was sitting in an art class pondering my rich and famous future as an artist I decided that I would need a brand name; punchy, to the point and packed with personality – Wooblefloop. I gave it no further thought and have used it ever since. This website exists to chronicle all of my creative endeavours in one place. Along with fun bits of self serving annotation for my own pleasure and fulfilment.
Visit his website here: https://sites.google.com/students.alia.vic.edu.au/wooblefloopstudios/home
Pancake Day Fundraising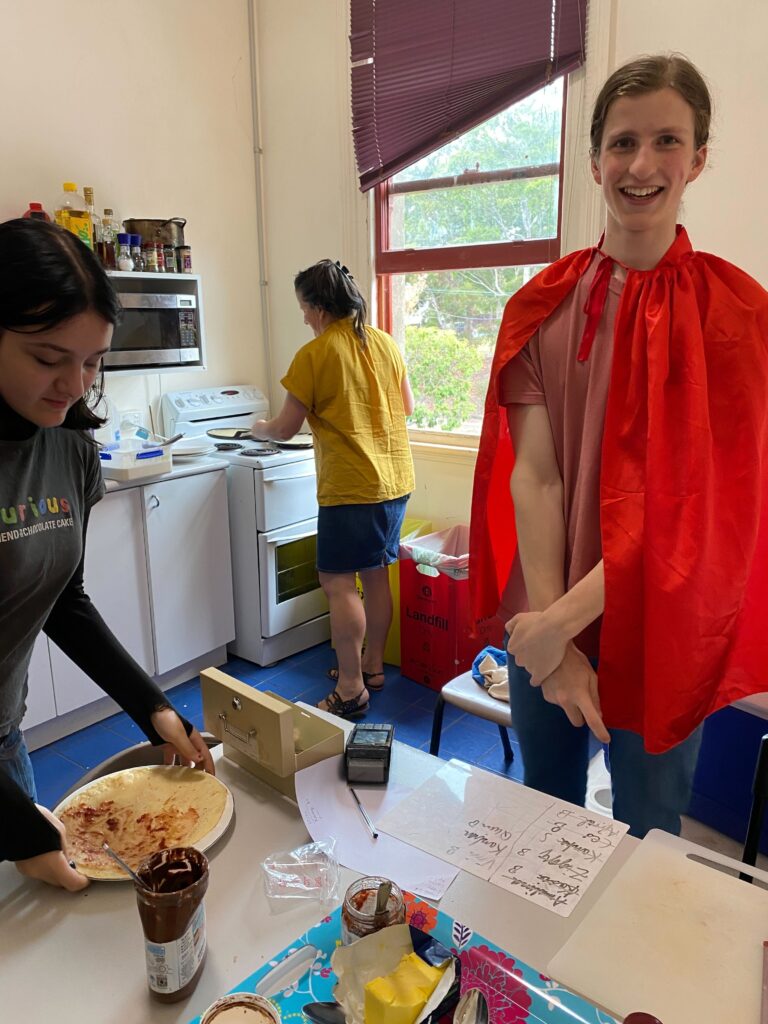 Every year, the Year 12 cohort fundraises money towards their graduation party, to help celebrate their success' at the end of the year. On Pancake Tuesday, Michael (Year 12), along with his Mum Rosie, helped cook up and sell pancakes, with many spreads on offer including butter, jam and of course Nutella. Many staff and students came along, leaving with full stomachs and smiles on their faces.