by Hagan (English Teacher) and Antonia (Business Manager)
The staff at Alia have a diverse range of interests that we mostly only talk about by the water cooler. The more you ask, though, the more you discover! Here is a run down on some of the things the adults at Alia get up to in their free time (or are these their real jobs, and they get up to Alia in their free time?).
Francesca and Giselle Bracewell
Principal's PA & Welfare Coordinator (Francesca) and Latin & Junior Homeroom Teacher (Giselle)
Alia College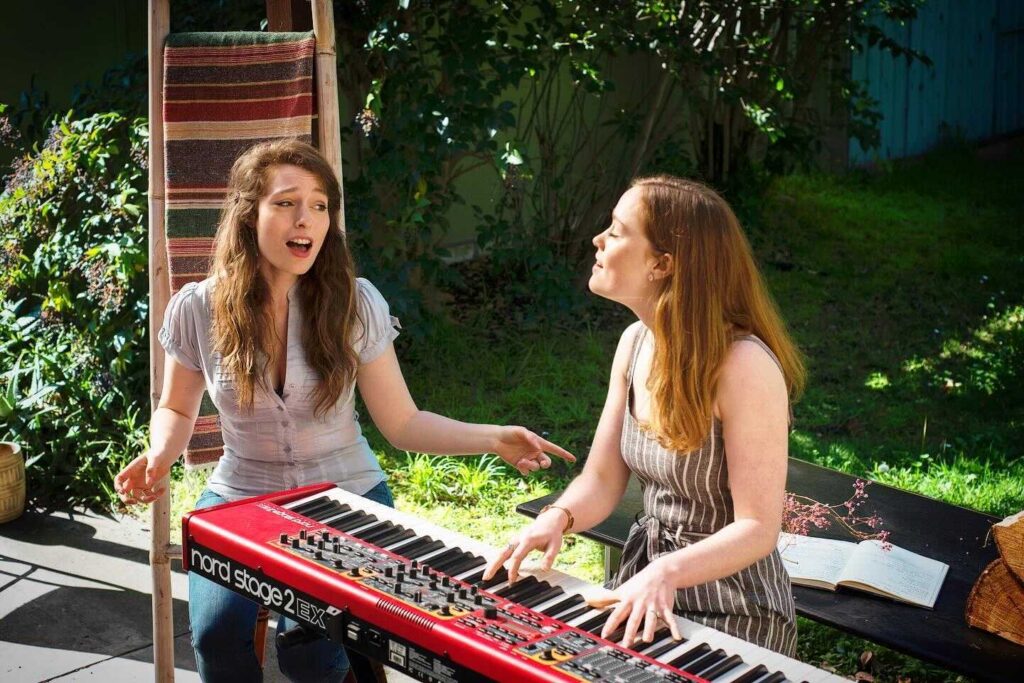 Sisters, Francesca and Giselle, are music duo Franny and Zooey. So far, they have released singles My Love (2018) and Let The River Flow (2020). Currently they are working with a new producer on releasing more singles.
Sheena Hanrahan
Art Teacher
Alia College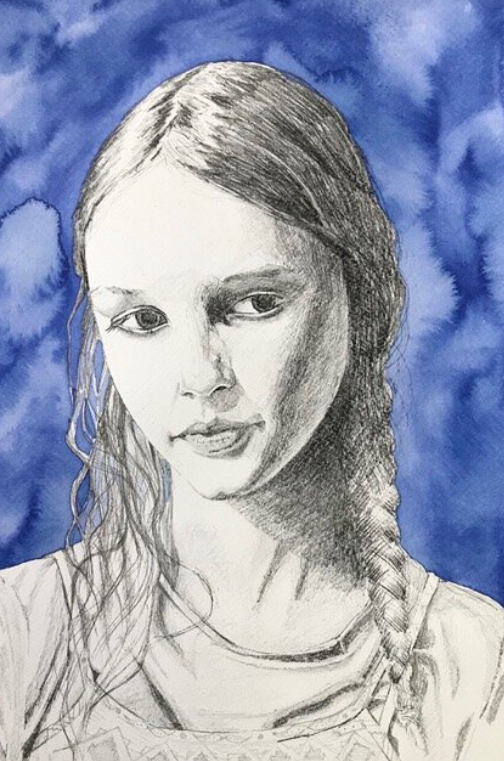 In June-July 2021 Sheena's art featured in the 'Momentum' exhibition at Montsalvat – Long Gallery, Eltham. An exhibition curated by Thou Art Mum.
Joshua Lynzaat
Drama Teacher
Alia College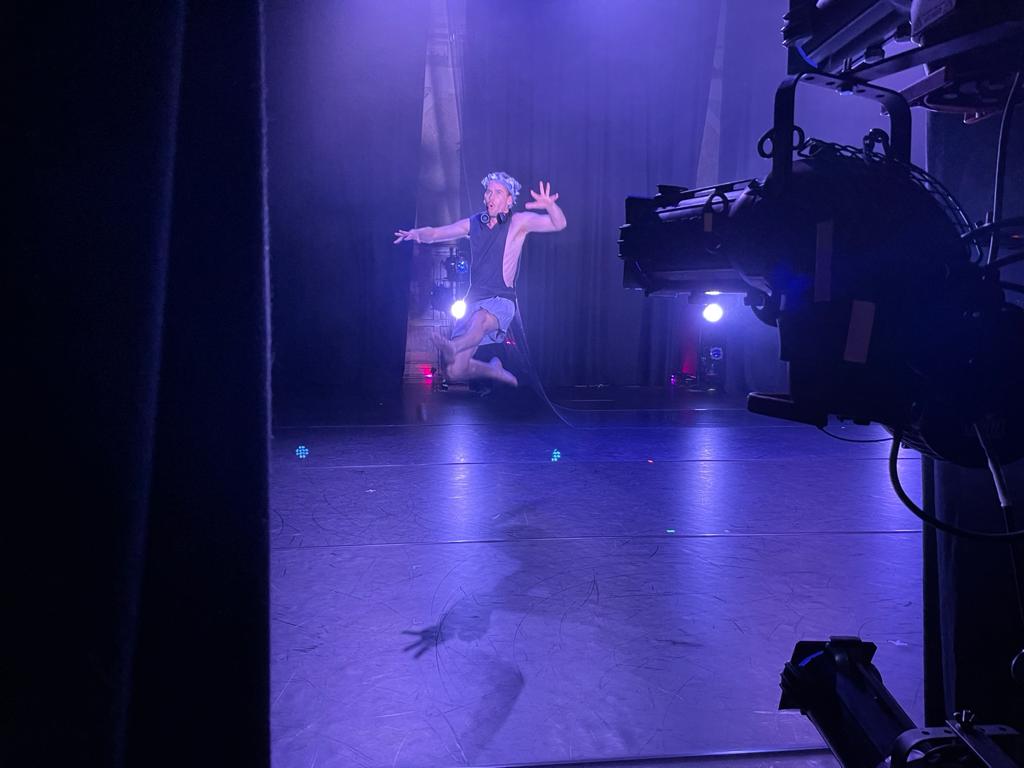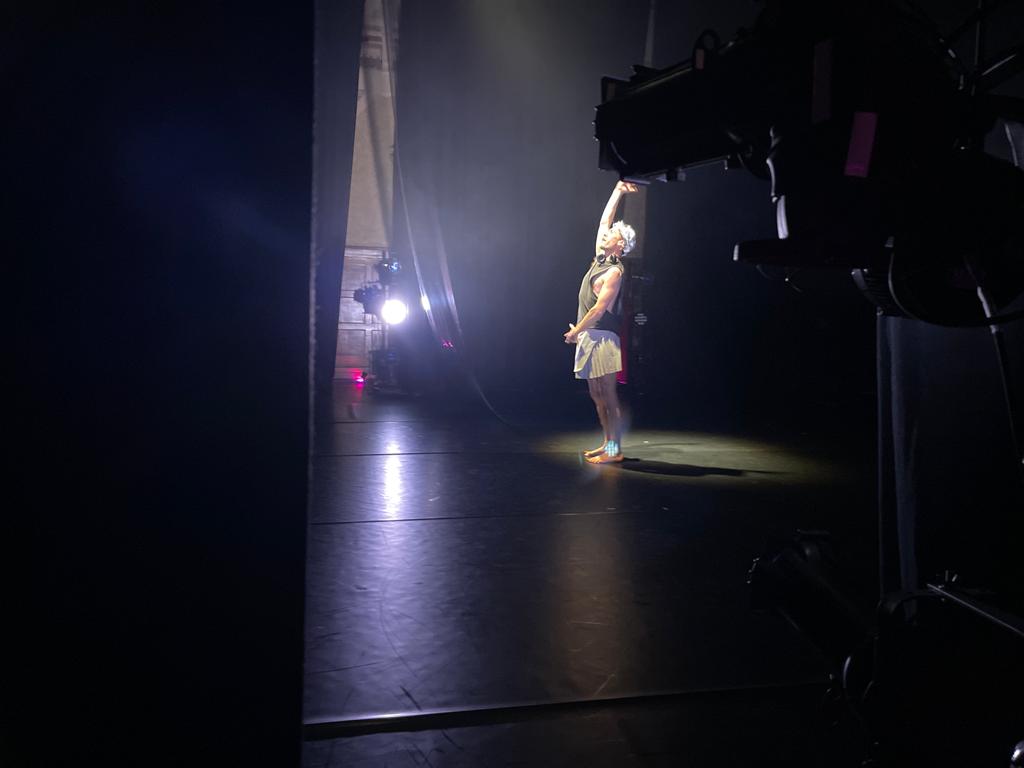 In July 2021 Josh was part of the Rawcus ensemble performance of Glass. The performance received strong reviews from The Age and Theatre People. Some show highlights are available here.
Scott Pearce
English and Literature Teacher
Alia College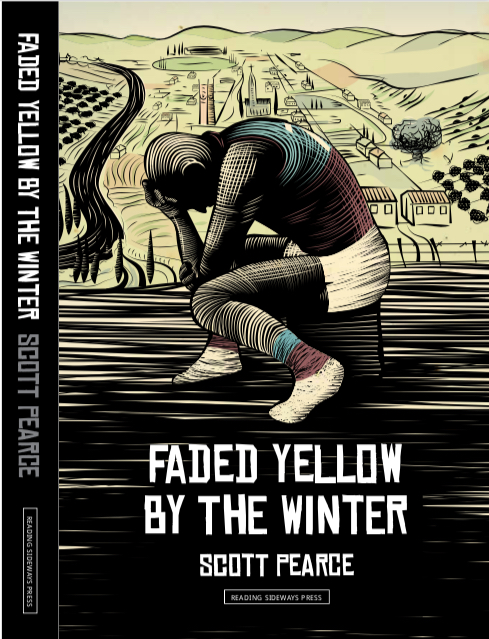 Over the past two years Scott has published a novel (launch speech available here) and some articles in various academic journals, and there is more to come. See below for a list of his works.
Novels
faded yellow by the winter, Reading Sideways Press, 2019. [You can still buy this online and review it on Goodreads.]

the rider on the bridge, MidnightSun Publishing, 2022. [Book launch in May! Please come.]
Academic
"AMC's The Walking Dead and the Restructuring of Gender and Race on the Neofrontier." Weird Westerns: Race, Gender, Genre, Eds. Kerry Fine et al., University of Nebraska Press, 2020, pp. 397–432.
"Emile Durkheim Rides Again: The Death of the Western Hero and the Rise of the Moral Individualist." Film & History: An Interdisciplinary Journal, vol. 50 no. 1, 2020, pp. 67-80.
"Emotional Landscapes, or Running with Cormac McCarthy During a Pandemic." Literary Geographies, vol. 6, no. 2, 2020, pp. 195-202.
"Western Nostalgia and the Cautionary Tale in John Ford's The Man Who Shot Liberty Valance," Screening American Nostalgia: Essays on Pop Culture Constructionsof Past Times, Eds. Susan Flynn and Antonia Mackay, McFarland, 2021, pp. 30-49.
Forthcoming
"Moral Relativism and the Horror of Self in Season 2 of AMC's The Walking Dead." Hororo Cogitare: Critical Essays on the Intersection of Horror and Philosophy, Eds. Subashish Bhattacharjee and Fernando Gabriel Pagnoni Berns, McFarland.
"Lost Max: Mad Max and the Challenge to Masculine Dominance in 1970s Australia." Hell-Bent for Leather: Sex & Sexuality in the Weird Western, Vol. II, Eds. Kerry Fine et al., University of Nebraska Press.
"Dirty Mary, Crazy Larry: The Car Chase in New Hollywood as Morality Play." Wreck and Ruin: The Car Chase on Film, Ed. Brian Brems.