Hagan Mathews (English teacher)
Each year the Year 12 group runs a number of fundraisers to pay for their end of year celebration. This year's group has wasted no time. Within days of Term I beginning, Della (Year 12) had petitioned her bookstore employer to allow her to use damaged books in a book sale in the Alia foyer.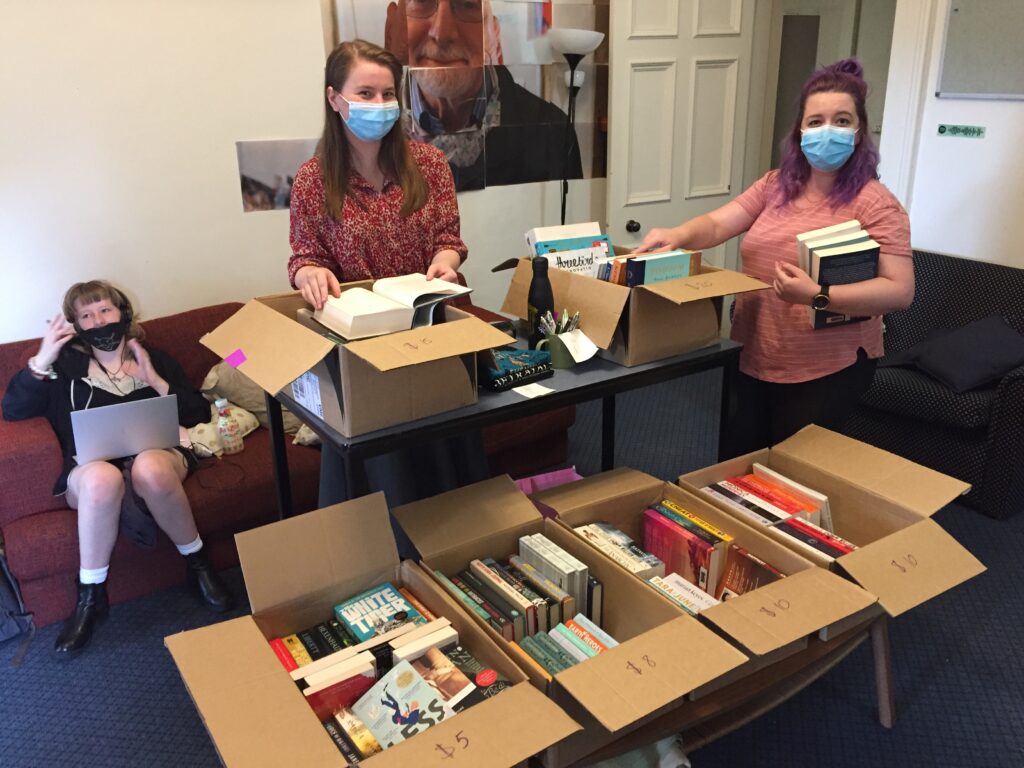 The sale was due to start at lunchtime, but within minutes of setting up the books were flying out of the boxes! I checked in with Della at the end of lunchtime and she said the money raised was in the hundreds.
If the Year 12s keep this up, I'll be reserving my ticket for the end of year party ASAP.