by Hagan (English teacher)
At the end of Term IV, we moved the bees from from their winter hive into a summer hive. The winter hive is smaller, so the bees don't get too cold. The summer hive is larger, so the bees can keep cool by moving air through the hive. When it gets too hot, the bees inside the hive buzz their wings to keep the air moving.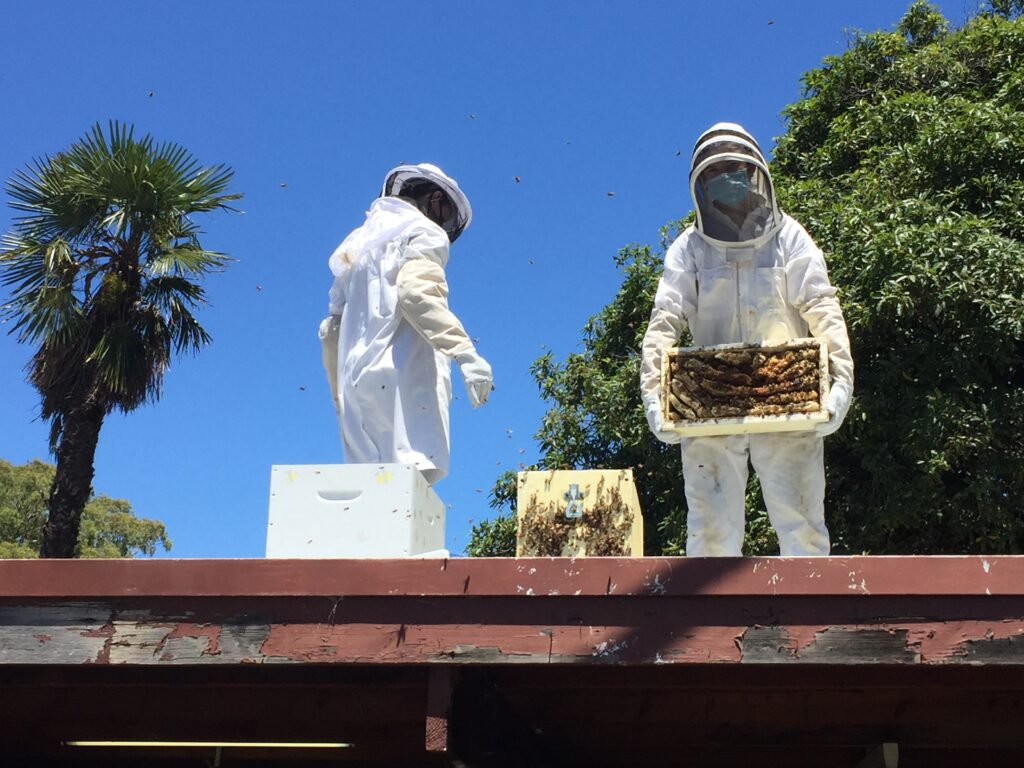 During the change over, we removed one frame of honey. The bees have been at Alia for almost a year now, and they seem very settled.
Welcome: Worm Farm!
During skills week, a small group of year 10s and 11s built a worm farm, using a bath we found on the nature strip.
The worm farm is a fertiliser machine. Every week or so the worms produce a few hundred millilitres of "worm juice", which needs to be diluted with water before used in the garden. We built the worm farm in two sections, so every few moths we can move the worms out of one section and take out the worm castings. This is worm poo that makes great fertiliser when mixed in with the soil in the garden bed.
2021 is going to be a productive year!