by Hagan (English teacher)
When Donald Rumsfeld stated the obvious about known knowns, known unknowns, and unknown unknowns, he missed a category — the known unknowns, or the things you don't want to know about. For some, the Colac camp is such a mystery. They have the opportunity to come face to face with a part of their human nature they rarely acknowledge, but they turn away.
For others, the chance to get into the wild and live or die based on the sharpness of your wit and the strength of your arm must not be missed. Instinct carries the day. Where will you turn for comfort when the last block of chocolate is melting in the sun, and the bag of marshmallows is filled with ants?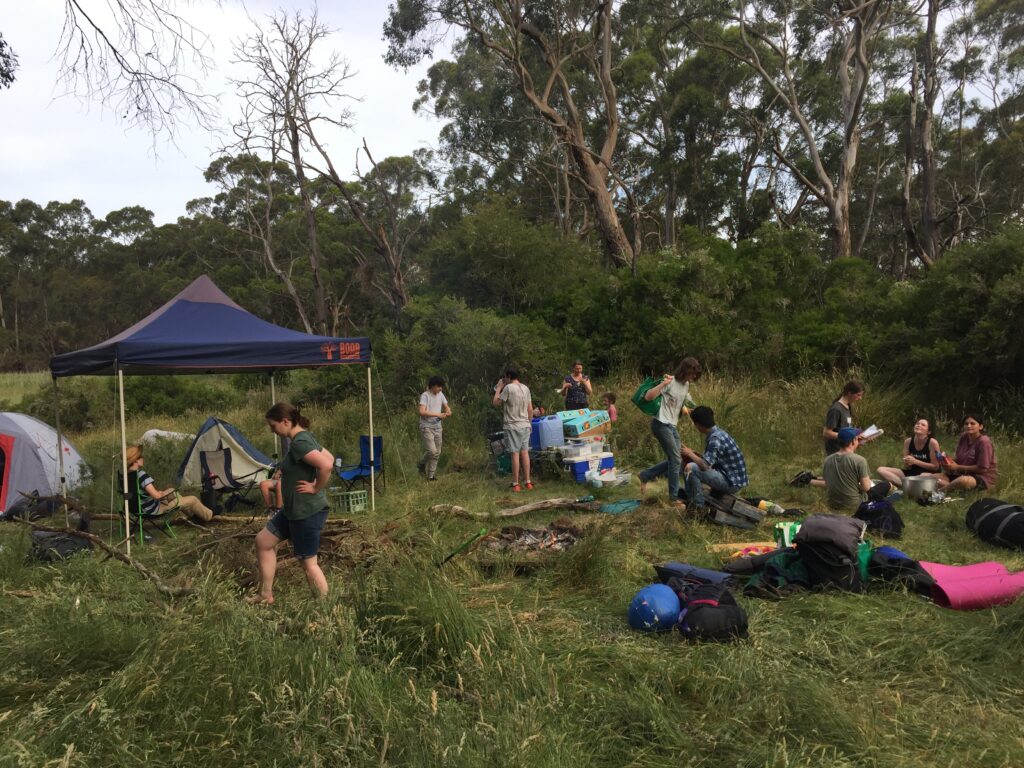 Luckily, Colac is only a two night camp. In Term IV, 2020, because the camp happened at short notice, we left on Friday morning and returned on Sunday afternoon, so as not to disrupt the regular school week. This is how much we relish the deprivation of a good adventure.
The first day was hot, 34 degrees. Not the most accommodating temperature for lugging all our gear for a kilometre or so over snake-infested swamps and up unstable cliff-faces. We were grateful for the firewood left behind from last year's camp, and the cool change that breezed through in the evening.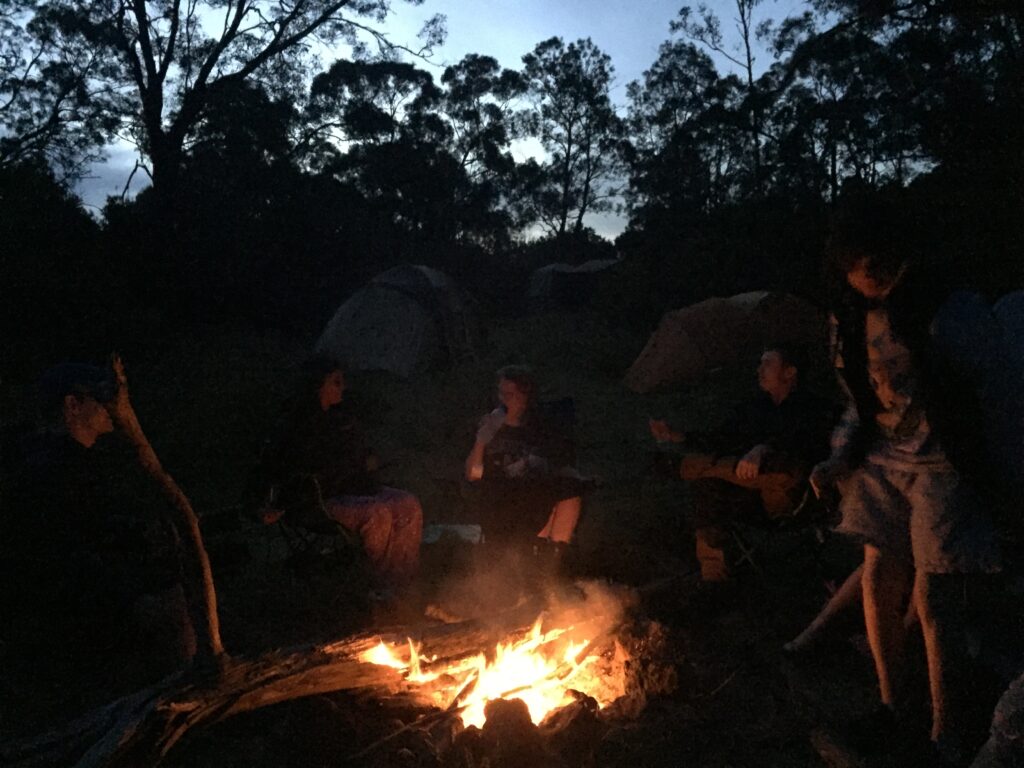 At 5pm Vincent realised he needed to log in to a Zoom call in order to receive his Kooyong Student Prize from Josh Frydenberg. We got online just in time. Luckily, the ceremony, in which students from schools all over the Kooyong electorate are given awards, was conducted in alphabetical order, so Alia College was early in the piece and we could soon return to our camping.
We ate baked potatoes for dinner and played werewolf around the fire on the first night. It was thrilling to be sharing a campfire under the stars after weeks of lock down and isolation.
The second day involved projects — Oscar spent three hours cutting through a fallen tree with an axe; Benny gathered dead branches with dry leaves for "fireworks" in the evening; UNO happened; Vincent and Cayden (with help from others) prepared curry for dinner; Penny and Jasmine found a nest of baby fairy wrens; Josh, Rachel and I put our gumboots on and went wading in the swamp; we remembered the great pleasure of having plenty to do, but nothing that needed to be done.
I'll leave the photos to provide the rest of the story, now that I've set the scene. The only further comment I'll make is that the rituals and ceremonies of the last night will never be replicated or explained, or even clearly remembered. The rest, as they say, is mystery.