For the last few weeks of Term II Alia hosted a couple of student teachers from the Master of Teaching course at the University of Melbourne. James Shortt, otherwise known as Joe, taught Humanities and Health with Chloe, and Elyse Nash-Ferry taught Maths with Bob.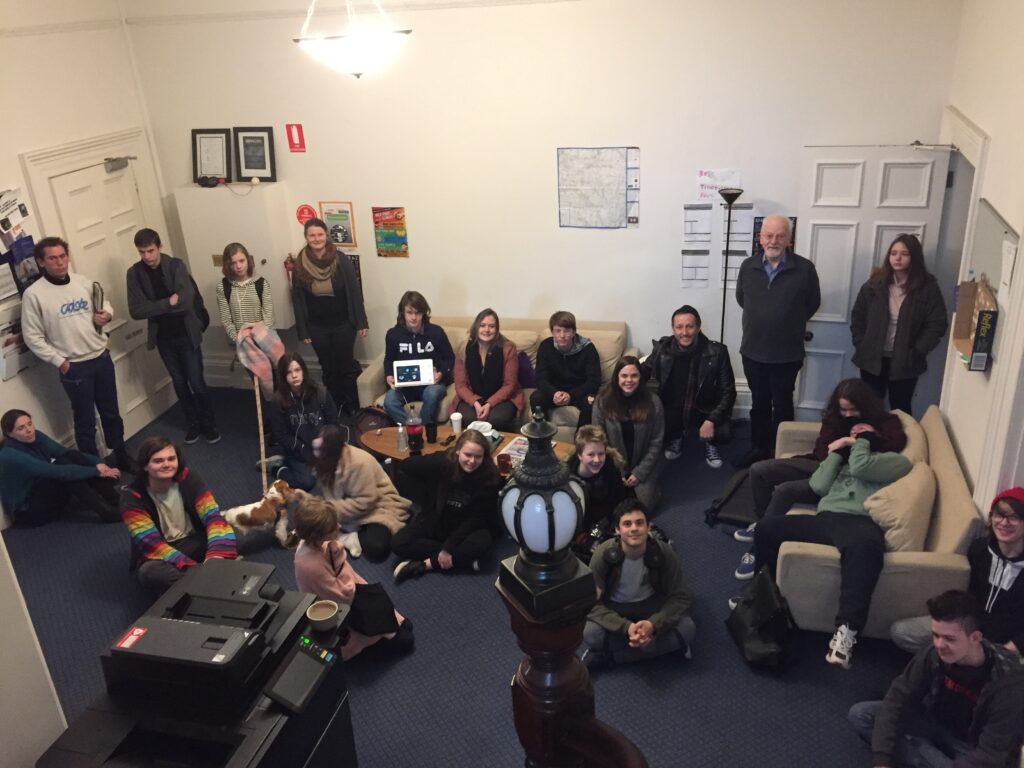 Elyse and Joe spent their first two weeks participating in classes online, because the COVID-19 lockdown hadn't lifted yet. I think it made for a pretty steep learning curve, but we were all getting schooled abut school at that point. They were both excited to see how the school operated with people in it after two weeks of getting to know students through a screen. Sadly, they were only with us for three weeks, but I think we made an impression. Joe mentioned in parting that he's worried his expectations for other schools will be set to high after spending time at Alia!
Thanks Joe and Elyse for bringing your fresh perspectives to Alia College, and all the best for the future!