by Hagan (English Teacher)
At Arts Night, friends and family are invited to Alia to view the work students have been doing in the arts over the semester. Everyone brings a plate of food to share. Students from all year levels present music and drama performances and an art exhibition.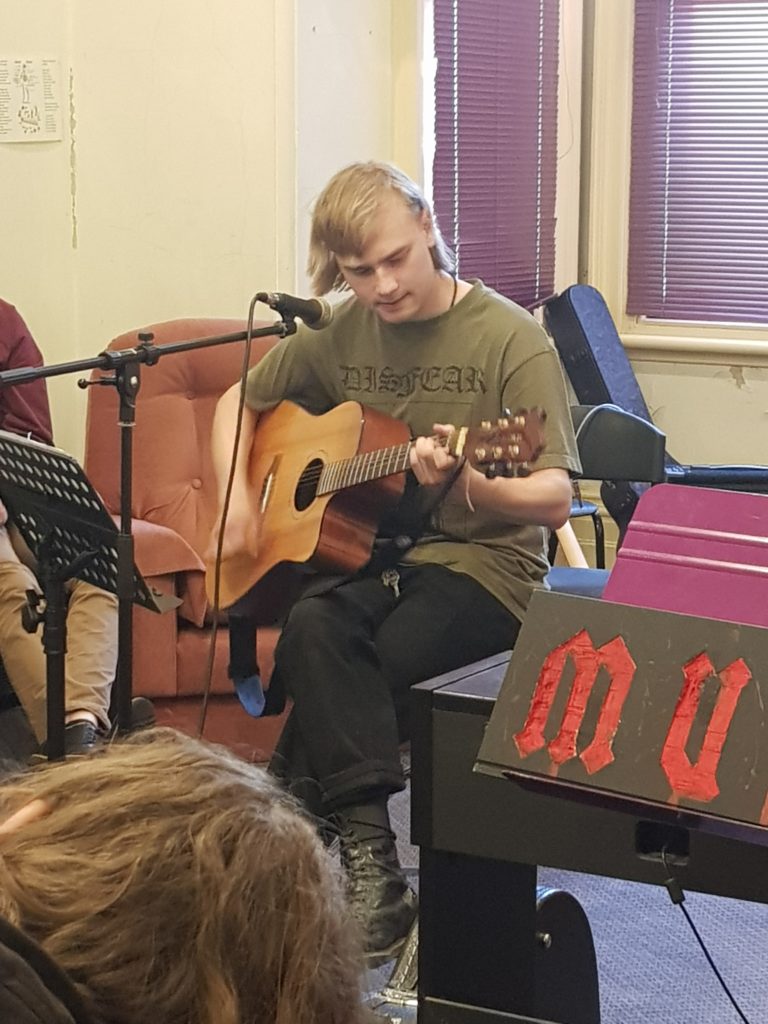 This year the junior and senior music classes performed numbers they had been working on in class. These were complimented by solos or duets, including a performance of the Pirates of the Caribbean theme on piano by Thomas (Year 8) accompanied by Oscar (Year 8) swinging a cutlass and saying "Yargh!"
The art exhibition showcased the broad variety of works students complete in art, and revealed the talents of many students. A zine by Zosia (Year 12) containing poetry and photography really captured the attention.
The drama performance this year was a high-energy presentation from the Juniors. Using a game of Dungeons and Dragons they had played during the semester as inspiration, the play followed an motley group of adventurers as they attempted to defeat some evil being represented by an enormous cardboard hand.
Junior Drama – making plans for taking down the Skeleton King.

Junior Drama – the Skeleton King attacks!
Arts Night was a lot of fun, congratulations to everyone who contributed work to the event!