For the past few years our school community has benefitted from French students attending Alia College. The students generally come from south-east France around the beautiful area of Provence.
Kyrill in France
The end of last year saw Alia's first student visit France as part of their VCE French studies: Kyrill spent 5 weeks in Aix en Provence, staying with Fleur and her family. He attended Fleur's high school for a few weeks, Lycée Sacré Coeur, and then travelled to Paris, and beyond!
It was an incredible experience for Kyrill, not just linguistically, but also allowing him to witness French culture firsthand – including the Gilets Jaunes mass protests and other demonstrations.
Fleur in Melbourne
Fleur then came to Alia in Term 2 of this year, staying firstly with Kyrill's family and then with Amie's family.  
Fleur brought so much to Alia, offering our students the chance to practise their French with a native speaker of their own age, as well as bringing us cultural intel about France – including horrifying Alia students with tales of how rigorous and demanding a French school schedule can be!
In 2020 it will be Amie's turn to head to France, to stay with Fleur. And Della, our other VCE French student in 2020-21 will be joining her, to stay with one of Fleur's friends.
Benny in Martinique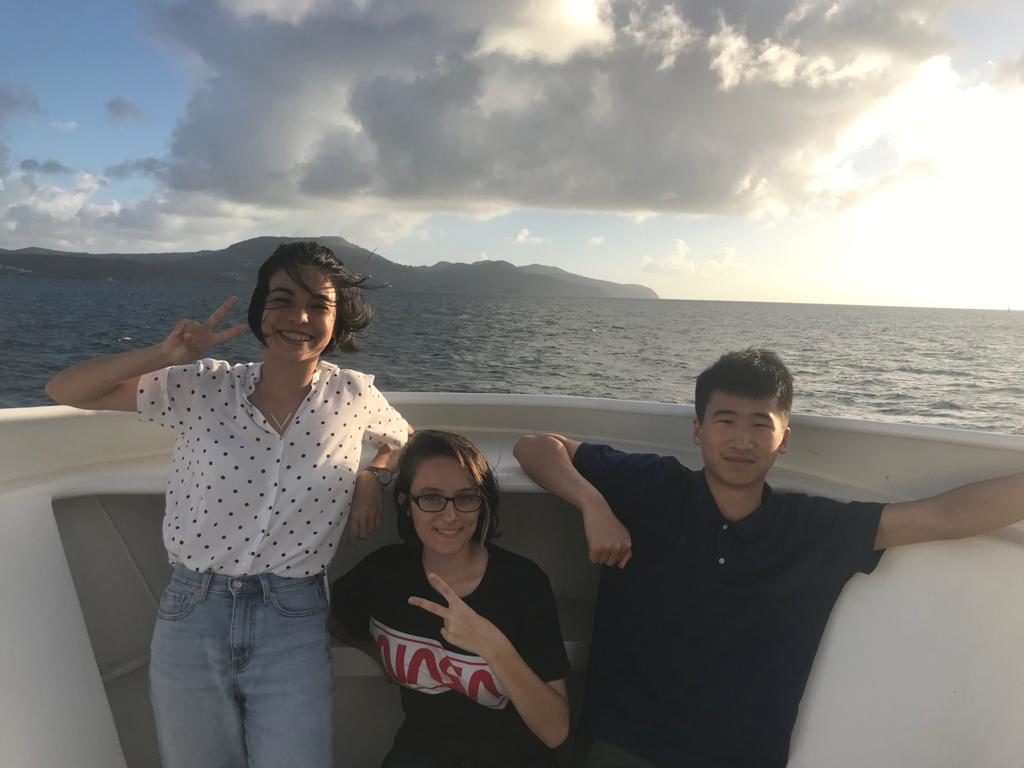 On 30th November this year, the brave and adventurous Benny, embarked on an epic journey – from Melbourne to Shanghai, Shanghai to Paris Charles de Gaulle airport, a transfer to Orly airport, then on to Martinique. Martinique is a départment of France in the Caribbean. Benny is spending two weeks there with Ninon, the grand-daughter of Valérie who helps find all the wonderful French students who come to Alia each year. Ninon goes to a boarding school in Martinique, which Benny is also attending for a fortnight (as well as being taken on a private flying lesson!). On 22nd December Benny and Ninon will fly together to France, so that Benny can experience a Northern hemisphere Christmas in Aix en Provence. I'm very proud of Benny to be open to this grand adventure and look forward to hearing of all his adventures on his return in early January.
Ninon will be coming to Alia for a few weeks in June 2020. We look forward very much to welcoming her, and learning more about life in France and Martinique.
By Harriet Morgan