By Giselle Bracewell
The 2019 Snow Camp to Mount Buller was an absolute blast! We had a merry group of 8, and somehow, we managed to survive the week injury-free, without getting too sick of each other, and generally having a damn good time! Every night, after a packed day of skiing and snowboarding, we would sit down with a hot chocolate or two (or three or four) and debrief about the day's adventures. Here's what everyone had to say throughout the week.
Tomas:
"I felt like a proud father teaching Josh how to ski today! When Josh falls, he looks so spectacular!"
"There was a moment when we accidently left Giselle behind on one of the lifts. When we yelled back at her to ask, 'How are you doing?', she shouted back 'I'M SOOOO LONELY!'. It was great".
"I somehow managed to get my stock stuck in the snow. It was almost impossible to pull it out, and when Dylan finally wrenched it out, it was like pulling Excalibur from the snow!!"
Declan:
"Wow, I took some amazing falls today! There was this one fall where I went flying, did a 720 degree turn in the air, and then managed to keep snowboarding!! It was amazing!"
"I did my first blue run today, Shaky Knees. It was awesome. I absolutely zoooooomed down the mountain."
Jonathan:
"I had an epic fall today, and it's always funny to see Giselle fall over as well!"
"It was great hanging out with Benny and Dylan all day. We tackled heaps of black runs. The best one was Cattleman's Trail."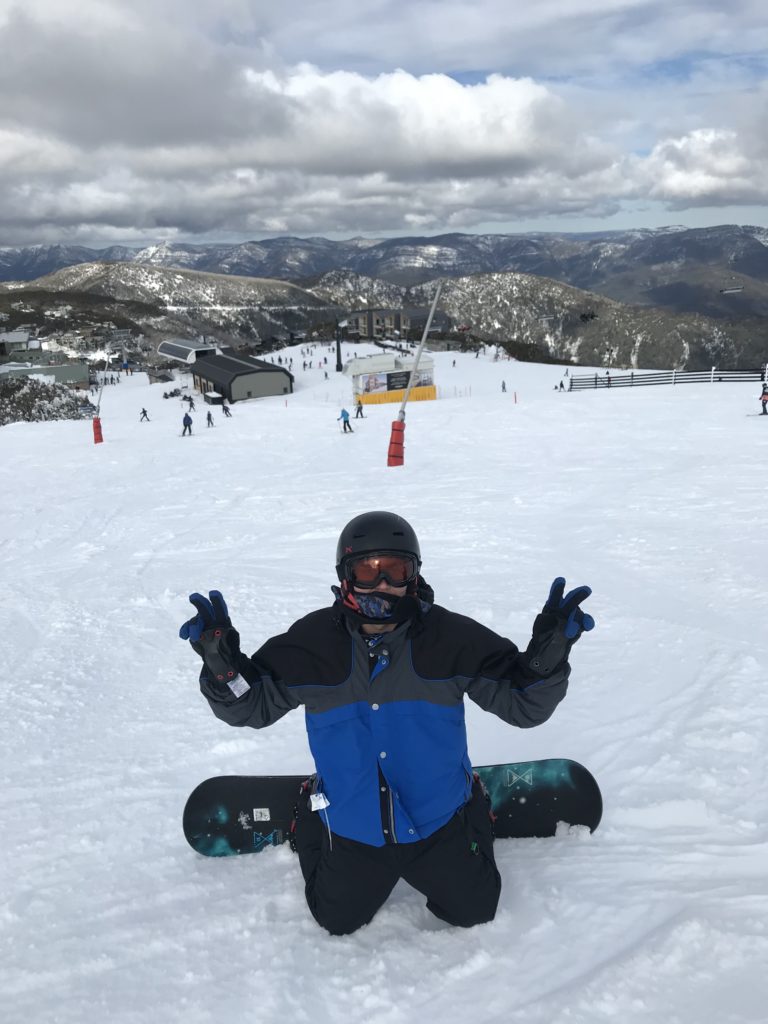 Kye:
"The funniest thing that happened today was watching Declan go face first into a pole while trying to answer Giselle's phone call."
"Josh, Declan and I bonded over hot chips and made a group name for ourselves – The 'Beginner Boizzz'."
Dylan:
"Exploring Homecoming Trail was great. It was so serene and beautiful, the longest trail I've done."
"Seeing Jono ace moguls was awesome."
"At one point I lost my stocks and decided that seeing as I have my hands free, I may as well use them. So I ended up dancing my way down the mountain!! Skiing while dancing – what a skill!"
Benny:
"We saw a HUGE wombat in the snow while we were riding the Northside Express lift. It was so MASSIVE!"
"Singing School of Rock with Josh was fun."
"I can't believe we are going to go and watch a musical tomorrow (Aladdin at the Buller Cinema). A musical at the snow, It doesn't get better!"
Josh:
"I stopped being a non-skier and became a skier today. My identity has changed!"
"Today there was this amazing moment when we were skiing back to the lodge at 5pm on an empty slope. It was so surreal seeing the whole group skiing together, ducking in and out of the fog. I just couldn't believe that, that was Benny and Dylan I was seeing whizzing down the mountain in front of me!"
"Today I became one with the earth. I really felt like I was really getting the motion of skiing. I could feel myself doing an infinity loop with the mountain!"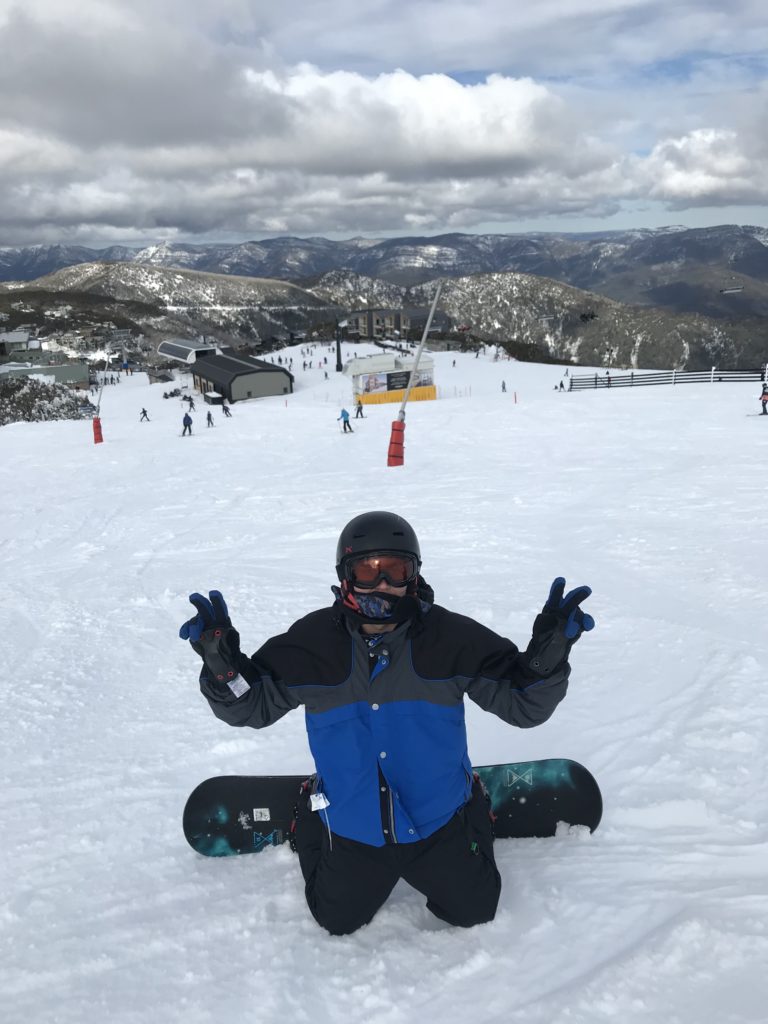 As you can see, there was never a dull moment and many adventures were had by all. I myself had a ridiculously fun time! We were blessed with one incredible day of blue skies and the views were honestly breathtaking. I loved watching everyone improve and get more confident throughout the week. Our beginner skiers and snowboarders were doing blue (intermediate) runs by the end of the week, which was incredible to see! The students were so enthusiastic and really gave it their all, making the camp a huge success.