Term Four is the busiest term of the year, with a veritable excess of camps, events, and excursions throughout the last term of the year. This year, we had a representative of the army come in to present the Australian defence Force's Long Tan Youth Leadership and Teamwork award. This was awarded to Saskia in Year 10, and to Charlie in Year 12, at the nomination of staff.
There was also the Year 9 City Experience during the term. This week-long program had Year 9s going on various excursions all around the city, to such interesting places as the State Library and the Asylum Seeker Resource Centre, and doing other things, like a photography tour with Moya and Paul, a Geography tour with Penny, and having former Health teacher Kirsty come in to give a presentation on her new workplace, Family Planning Victoria. There was also a languages day, organised by Harriet, Yuri, and Alessandro, which featured a trip to La Roule Galette for some French crêpes, a fact-finding mission at the Emporium, a trip to the Japanese chain Daiso, a sushi lunch, before finishing up at Gelateria Primavera in Spring Street.
Later this term, the federal member for Kooyong, the Hon. Josh Frydenberg, held the Kooyong Student Prize award ceremony. This award was to be given to two students at each school in the electorate, and the recipients were once again nominated by staff members. Aaron and Jess (Year 12) were the two students who received the Kooyong Student Prize.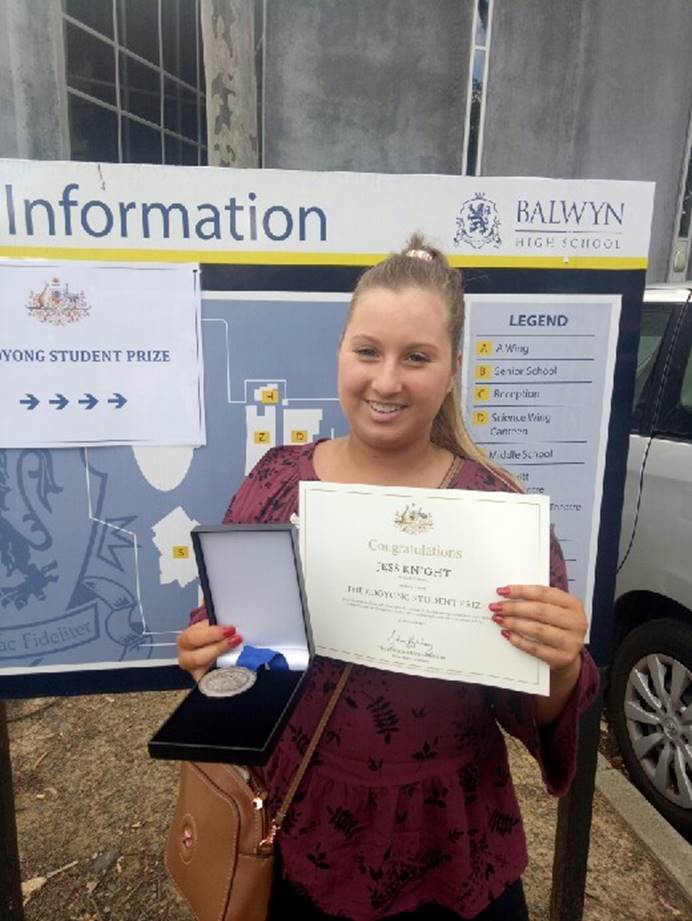 Finally, we also had a special orientation day for the Junior class of 2019, with a morning tea for parents to get acquainted, a barbecue lunch, and, most importantly, the members of the Year 7 and 8 class for 2019!
You can find more detailed pieces about some of the other things that have been happening throughout Term Four on the school blog page.