For the last week of the year, the Year 9 and 10 students, as well as a few keen Year 11s, participated in the annual skills and development week. Skills and Development Week is an initiative of former teacher Kirsty, and aims to utilise some of the extra time towards the end of the term helping students develop practical skills and knowledge for use beyond school in their lives.
This year, based on students suggestions, we ran a driver education program, which included a morning of learning theory and road rules, before a second morning of actually practising driving. The best thing is that this is open to all Year 9 and 10 students; you don't need a learner's permit to drive in this program! Yuri took students to the practice location in Thornbury, where they got to try driving both automatic and manual vehicles. We're very happy to say there were no prangs, and everyone who took part is now (hopefully) a little better prepared for mastering the roads in the future.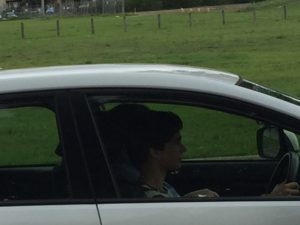 At the same time, some students went with Giselle on an excursion to JoyFM – a radio station based in the city. Amie (Year 9), Benny, Jonathan (Year 10), and Patrick (Year 11) got to talk to show producers and technicians about what they do, and were lucky enough to have a chat live on air!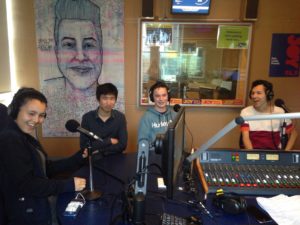 We also had some in-house sessions, with Joe taking the Year 9s to make and solve an escape room in the Ballroom, Andrew taking the Year 10s on a treetop climbing excursion in Belgrave, and Moya running  book-binding workshop. Thomas also ran an impromptu cooking session on Monday, with students getting ingredients and preparing a chicken and vegetable pie, vegetarian lentil pie, wedges, stewed apples, cookies, and hot chocolate. There were even enough ingredients left over for Penny and Thomas to make a spinach and feta filo pie the next day.
Over the Thursday and Friday we had two sessions of self-defence. This came up high in student suggestions of activities to run for Skills Week, and the feedback on the sessions was really positive. It seems from staff supervising this session that we may have to run a workshop as staff PD before too long!
Skills Week will likely change formats slightly in 2019, to better accommodate student interest and availability. Chloé and Thomas will work on this, and communicate more towards the end of Term Three in 2019.