What exciting things have been going on at Alia College in Term Two, and what does Term Three hold ahead? 
The term has been one full of Drama – in a positive way! We've had the wonderful school production, Masquerade, as well as a few different theatre excursions to Which Way Home in Altona and Oscar Wilde's Nightingale and the Rose at Theatreworks.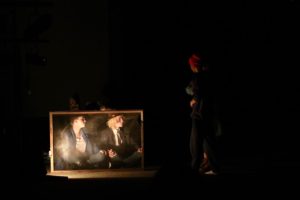 Students have started a Friday Hummus Club with Scott, making different and exciting kinds of hummus on Fridays after school. If you're hanging about the school on a Friday afternoon, be sure to grab a piece of pita bread and try some – they certainly know what they're doing! 
In May, Annalise, Kaleb, and Sarah (Year 11) went along to state MP John Pesutto's school leadership function at the Camberwell RSL, and made quite a good impression. Bob received a call the next day from John Pesutto himself to say how blown away he was by what they had to say. Congratulations Annalise, Kaleb, and Sarah on representing Alia College in such a brilliant way! 
In the second last week of school, Senior students had a week of work experience, and Patrick (Year 11) organised a sleepover on the Friday evening, featuring pizzas, Nerf wars, and video games. How much sleep was had among all of that is not clear.
Term Three also holds its fair share of things to look forward to. There are parent/teacher/student interviews in Week Two (book yours here), the Australian Mathematics Competition (Week Four), a group of seven exchange students from China who'll be visiting for two weeks (Week Three), a five-day snow camp at Mount Hotham (Week Five) and the VCE information night for those students, and the parents, doing VCE in 2019 (8 August). Take a look at the full calendar here. 
Remember, you can catch the latest school news here on the website or on the school's Facebook page.