The 2018 Alia College Trivia Night was a terrific success, with the highest turnout in recent years. 2017 saw such a big number of people participating, that we had to move the venue to the roomier Augustine Hall, at the Augustine Centre in Hawthorn.

After Bob kicked off the evening by welcoming everyone, Scott took over, MCing the evening masterfully, delivering questions in five different categories: General Knowledge, Art & Culture, World, Sport, and Maths & Science. Each of these topics gave different teams the chance to show off their strengths and academic prowess, but in the end it was the Sunbites team that took home the grand prize. I'm sure the fact that this team featured four staff members had nothing to do with that.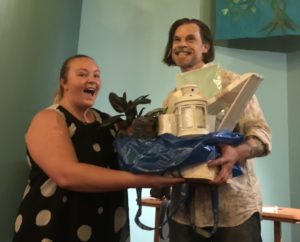 It was, however, certainly a close race. Part-way through, everyone participated in a game of heads or tails, placing their hands on their heads or tails, until, bit by bit, there was only one person standing. Josh K, former student playing for Da Big Juicy Z, chose to use his winning moment to add 10 points to his team, bringing those two teams closer for the final stretch.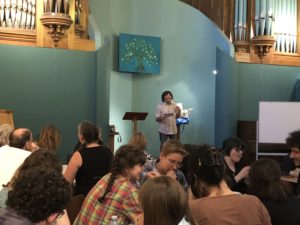 The evening was also an opportunity for the Year 12 Class of 2018 to do some fundraising for their graduation celebration, and as part of their raffle they raised over $200.00. Congratulations to the winners, and a big thank you on behalf of the Year 12s for all those who bought tickets to support them.
After the festivities, in the traditional Alia style, families and friends helped pitch in for the clean up, and showed the truth to the old adage, "Many hands make light work", with helpers vacuuming, collecting rubbish, putting away chairs and tables, and packing buses. Before we knew it, the clean up was done, and another Alia College Trivia Night was over.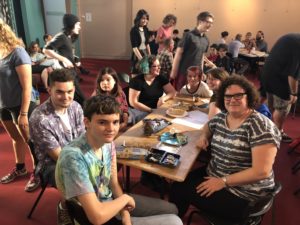 Thank you to all the families, students, teachers, alumni, and other Alia College community members for coming along and participating in such an wonderful evening. These sorts of events are a great way for the wider school community to come together, and it really is great to see so many people enjoying this. Study up for next year's trivia night; it'll be here before you know it!