As part of their ongoing fundraising efforts, the Year 12 class has been organising bake sales every Friday lunchtime. Filling the foyer with eager consumers, the bake sales so far have been very successful, with such items as vegan shepherd's pie, vegan brownie bites, vegan caramel slice, vanilla cupcakes, and almond macarons.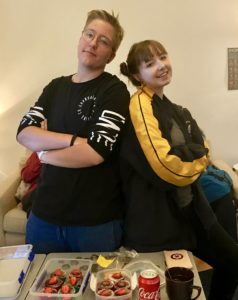 The funds raised from the bake sales go towards the graduation celebration, which Year 12 cohorts have traditionally raised funds for throughout Alia College's history. This fosters a sense of community across the school, as the rest of the school, both students and staff, support the Year 12s over the year, participating in raffles, auctions, and other fundraising events, before celebrating with the Year 12s at their graduation.
The Class of 2018 is also planning to run a raffle at the upcoming Trivia Night. Stay tuned for more updates!