Alia College was delighted to host a group of 10 students visiting from across China from 7-9 February. While their time at Alia was brief, by the end of it, they left a joyful impression and some new friends. Indeed, for Simone, who'd so expertly looked after the students between classes, and on the Melbourne-based excursions, their farewell was bittersweet.
These students were visiting Alia College to gain a taste of an education very different from the one they have experienced in China, and with a view to finding a school they may wish to study at to complete their secondary schooling. By Australian standards, Alia College is (happily) an alternative school, and this is even more the case when compared with many schools in China. Such differences allow students to thrive and develop the capabilities they will use into university and throughout life in Australia. Over just three days, these students learnt to manage their own time, heading to the shops or the park at lunchtimes, before coming back to school for their afternoon classes.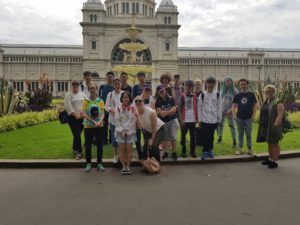 Of course, there was the Melbourne experience to be had outside of Alia. The students went to the Brighton beach boxes, a Melbourne icon, where they enjoyed exploring rock pools and the beach on a beautiful Australian Summer day. The next day, they took public transport to visit Melbourne Museum with Simone, Chloé, and the Year 10 class.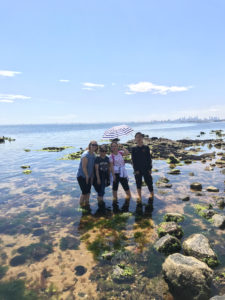 By Friday afternoon, it was time to say goodbye, for now. There was a special whole school meeting, in which Bob thanked all of the students for coming to Alia College, and presented them with gifts to remember their visit by. Yana, an education agent who had helped organise the visit, also said a few words on behalf of the students, thanking Alia students and staff for their accommodation and hospitality. The meeting finished on a tasty note, as the visitors and Alia students feasted on Australian sweets including Tim Tams, pavlova, and Antonia's freshly-made, delicious Anzac biscuits.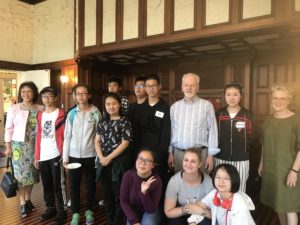 Alia College wholeheartedly thanks all of the students for visiting us and spending time here. We trust they enjoyed their experience as much as we did, and hope they return to Alia soon.