by Hagan Mathews
This year 19 students completed their VCE at Alia. We celebrated with post-exam giddiness at the Augustine Centre in Hawthorn on Friday, 24th of November.
Graduation is always such a fun night. For the first time in at least a year students, parents and teachers can all relax and talk about something other than school. Many students are looking forward to going on to further study, some to travel, others are just keen to have a break and do whatever they choose for a little while.
As usual Bob began proceedings with a short speech, followed by presenting each students with their certificate. Bob seasons each presentation with a smattering of compliments and observations about the student that he has collected from younger students in the school.
Following the presentations, Scott and Amanda, helped by Penny and Tomer, presented each student with a bag of gifts. Each bag contained a framed photo of the graduating group, a white t-shirt with the student's name (for other students to sign) and some personalised souvenirs to remind each graduate of the good times they had at Alia. To accompany each bag of gifts Scott and Amanda told stories of their memories of each student, and there were some red faces, but plenty of smiles as well. A highlight was the impromptu blues duet from Penny and Nikita, chronicling Nikita unique contributions to the school community in song. He did well to play along with literally five seconds notice.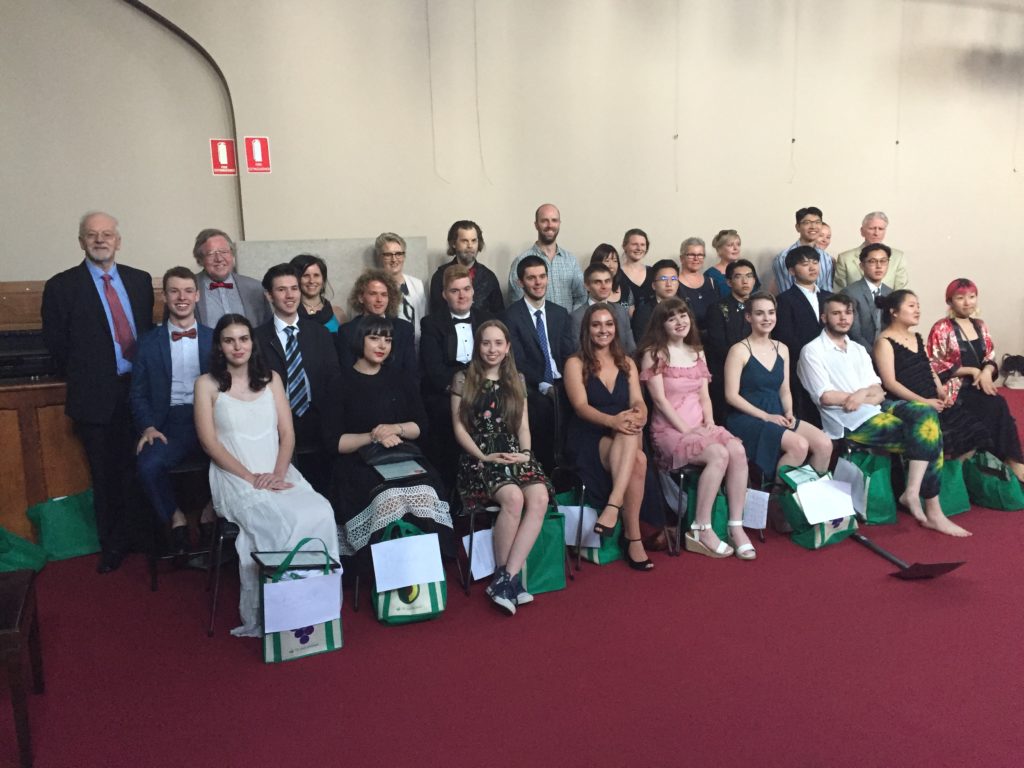 After the ceremony everyone helped pack up and we made our way back to Alia for a party with parents, teachers, students and friends in the ballroom.